21.2.19 – 14.4.19

(Currently)
Giant
Group Exhibition
With Nick Bastis, Liudvikas Buklys, Gintaras Didžiapetris, Dalia Dūdėnaitė, Ona Kvintaite and Elena Narbutaitė
Six artists come together to make two large murals, in two locations, under the joint title GIANT. GIANT will span between the Kunstverein and the former chapel in Langenhagen's Eichenpark. Odd.
Both will be painted in a week-long collaboration in the days leading up to the opening. The characters and themes of both murals might differ slightly. We won't fully know the content or style until February 21, when the results are shown.
21.2.19 – 14.4.19

(Currently)
Kunsthalle 3000* - A place for urgent needs
Solo Exhibition
Urination is a - essential - biological function that has been subjected to a great degree of social control. But keeping this level of control is for some harder than for others. For many people, disappearing public toilets is a massive problem. Older people and pregnant women don't have the luxury of a stoic bladder. Until you're not male (who are able to find their "public toilets" at numerous places in the public realm) or in perfect health, it's difficult to imagine the mental energy expended on assessing whether or not finding a toilet in the next five minutes.
As a (symbolic) respond to this lack and vanishing of public toilets, Kunsthalle3000 will turn a toilet inside Kunstverein Langenhagen into a free and unisex public toilet. A sign on the outside wall announces this new service of the Kunstverein and provides a place for those who need one. In the exhibition space can be found a small sculpture entitled "A corner for relief" which can be seen as the counterpart to the new public toilet: an imprint of Langenhagen's most popular peeing-corner – an "anti-monument" to male dominated street urination which is also the predictable outcome of a lack of public toilet infrastructure.
*Kunsthalle3000 is a project by German artist Thomas Geiger and a one-year guest at the Kunstverein. As an intervention within the institution Kunsthalle3000 creates a series of situations located on the gap between institutional/private and public space within this year.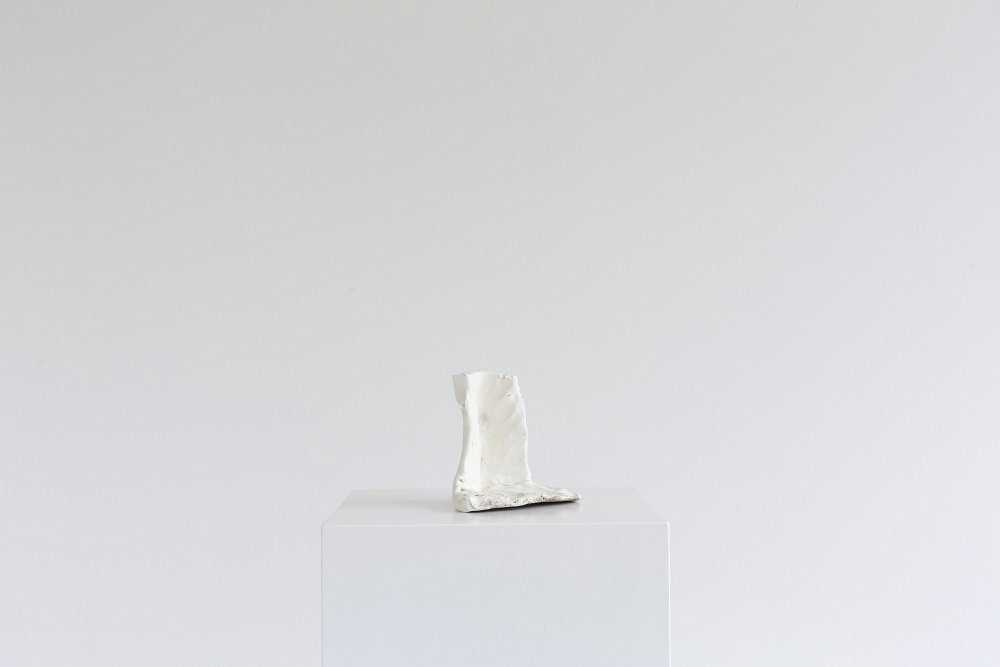 3.4.19, 19:00
Nearby Professions #9
Talk
Nearby professions is a series in which experts from thematically related professional fields speak about their work, which allows a different view on the works on show.
7 p.m.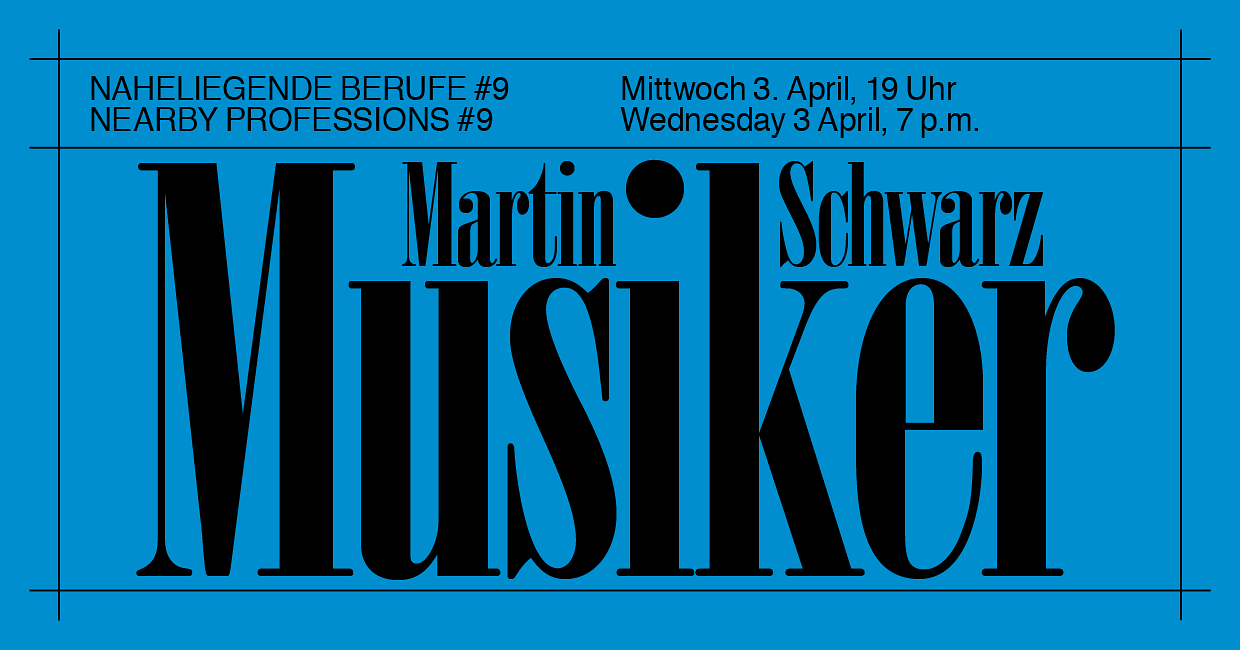 10.4.19, 19:00
Reading Club: Locus Solus
Event
Everybody welcome. If interested, please contact us at mail@kunstverein-langenhagen.de.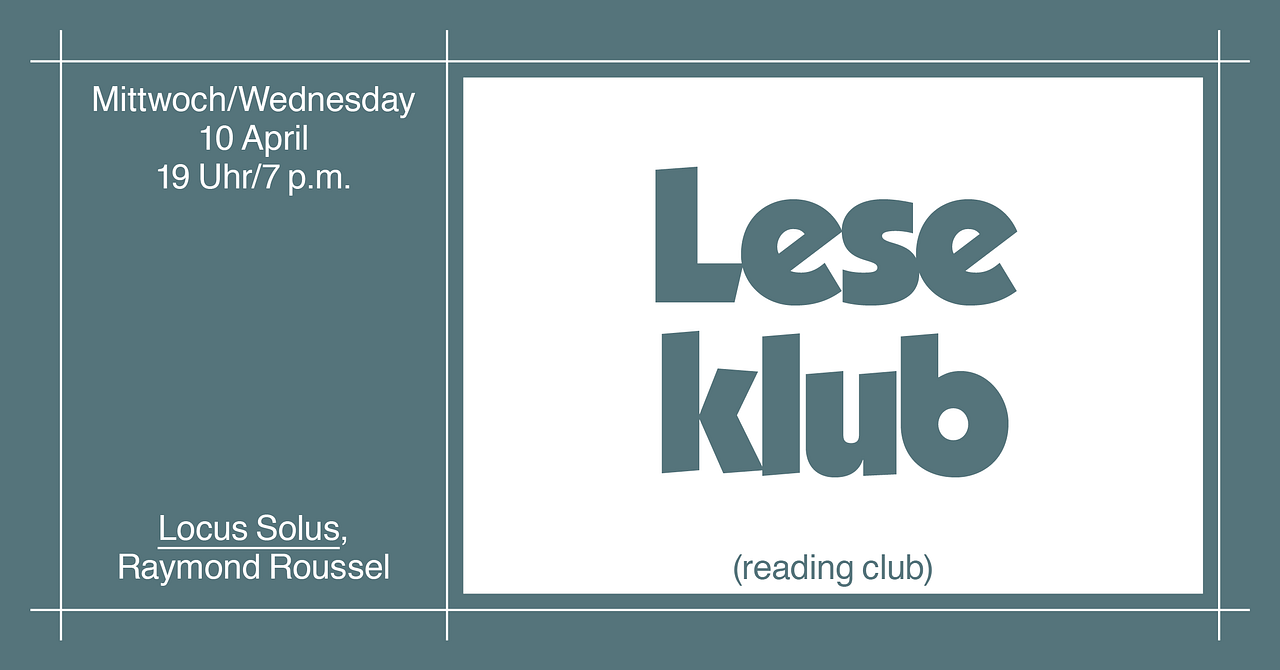 14.4.19, 15:30 - 16:30
Curatorial Tour
Event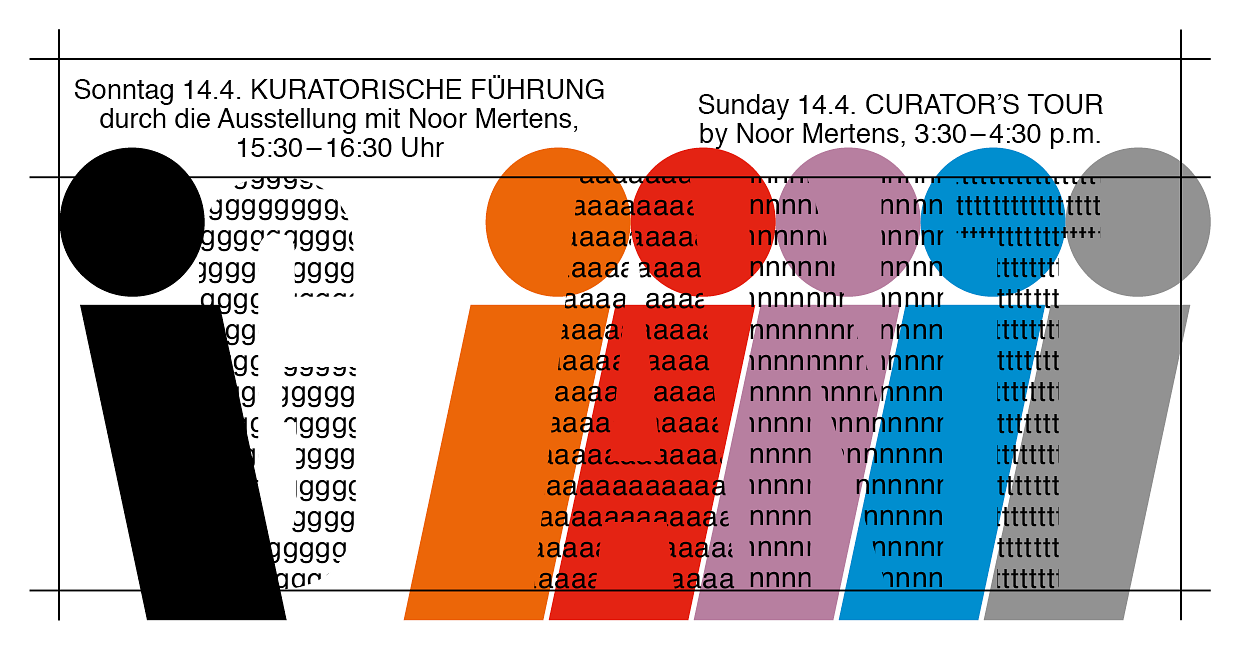 24.4.19 – 9.6.19
L'objet et sa résistance (working title)
Group Exhibition
With works or insights by Laëtitia Badaut Haussmann, Camille Blatrix, Andrea Büttner, Eva Barto, Ian Burn, Guy de Cointet, Gallien Déjean, Emmanuel Guy, Jacqueline de Jong & Asger Jorn, Benoît Maire, Pierre Paulin en collaboration avec Maxime Boidy et Philippe Decrauzat, Juliette Pollet, Daniel Pommereulle, Clément Rodzielski, Claire Roudenko-Bertin, Anne-Françoise Schmid, Fanny Schulmann, Michael E. Smith et du Jeu de la guerre de Guy Debord...
The exhibition follows the previous exhibition "L'usage des formes", curated by Gallien Dejean at Palais de Tokyo in 2015. It intends to continue the project initiated with an attempt to think with and from the objects themselves.
In this new chapter, Gallien Dejean has gathered a group of fellow artists, curators, scientists, scholars, so as to conceive the project as a collective one.
With the exhibition, we ask the question, "is it possible to develop critical thoughts from a temporary collection of objects avoiding the fetishization and superfluous character of the commodity?" From the outset, it proposes an attempt to go beyond the dematerialization strategy that was formulated by the neo-avant-gardes of the 1960's-70's. Our objective is to attempt to replace the concept of the material object at the heart of critical reflection. Here, we refer to the work of Pierre Paulin and Maxime Boidy as well as to a fictional and schizophrenic discussion on issues of dematerialization and know-how with Ian Burn, former member of Art & Language, that perceives the exhibition in a historical perspective.
From this point, the notion of resistance seemed to be an interesting starting point in trying to establish the beginning of critical thinking around and from the object. The concept of resistance applied to the object will be posed simultaneously in terms of the political, physical, ontological, or even the burlesque! How do we conceive the autonomous and underground aspects of objects? How can we consider forms of their non-relational resistance that could escape human captivity? The idea of this project is to think collectively with the objects as a starting point. The objects, defined as instruments of blocking, short-circuit the flows of production, diffusion and exchange, which fuels the systems of the accumulation of capital(ism).
The collection of objects that will be the result of this communal work is not supposed to be one of passive contemplation, but again and again, it is instead a matter of discussion, a material aspect of this on-going research.
23.6.19 – 18.8.19
Depiction, Again (working title)
Group Exhibition
With: Craig Drennen, Aoife Collins, Wong Ping, Marijn van Kreij, David Leggett, Zhao Yao, Lilly McElroy u.a.
29.8.19 – 27.10.19
ROOMS TO LET
Solo Exhibition
ROOMS TO LET ist Arbeitsmethode und Ausstellungsreihe. Andrea v. Lüdinghausen und Mareike Poehling stellen unter diesem programmatischen Titel Fragen zu Ausstellungsformen und Produktionsbedingungen künstlerischer Arbeit. Das Atelier in seiner herkömmlichen Form ist aufgelöst, stattdessen werden transitorische Räume wie Hotels, Pensionen oder Guesthouses genutzt. Für die Realisierung eines jeden Kapitels leben und arbeiten die Künstlerinnen über einen bestimmten Zeitraum an unterschiedlichen Orten in einem Hotelzimmer. Im Anschluß wird der Raum zu festgelegten Zeiten für das Publikum geöffnet.
ROOMS TO LET arbeitet international und bringt die Ausstellungsstücke und Fragestellungen des jeweiligen Kapitels regelmäßig zurück, um sie mit dem ursprünglichen Lebens- und Produktionsort Hannover zu verknüpfen. Durch den ständigen Wechsel der Perspektive wird ein stetiges Reflektieren und Neu-Justieren von Gedanken und Fragen erforderlich. Für das vierte Kapitel des Projekts ROOMS TO LET bietet Langenhagen eine perfekte Synthese aus Internationalität und lokaler künstlerischer Diskussion. Ein schwer zu greifender Ort, ein Ort mit ganz verschiedenen Gesichtern und ein Ort des Perspektivwechsels par excellence.